:Syslog.gr: - a Site about Computers, Open Source, Security, SysAdmins and more ...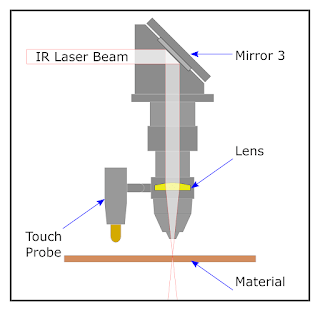 You could be forgiven for thinking that laser cutters and engravers are purely two dimensional affairs. After all, when compared to something like your average desktop 3D printer, most don't have much in the way of a Z axis: the head moves around at a fixed height over the workpiece. It's not as if they need a leadscrew to push the photons down to the surface.
But it's actually a bit more complicated than that. As [Martin Raynsford] explains in a recent post on his blog, getting peak performance out of your laser cutter requires the same sort of careful adjustment of the Z axis that you'd expect with a 3D printer. Unfortunately, the development of automated methods for adjusting this critical variable on lasers hasn't benefited from the same kind of attention that's been given to the problem on their three dimensional counterparts.
Ultimately, it's a matter of focus. The laser is at its most powerful when its energy is concentrated into the smallest dot possible. That means there's a "sweet spot" in front of the lens where cutting and engraving will be the most efficient; anything closer or farther away than that won't be as effective. As an example, [Martin] says that distance is exactly 50.3 mm on his machine.
The problem comes when you start cutting materials of different thicknesses. Just a few extra millimeters between the laser and your target material can have a big difference on how well it cuts or engraves. So the trick is maintaining that perfect distance every time you fire up the laser. But how?
One way to automate this process is a touch probe, which works much the same as it does on a 3D printer. The probe is used to find where the top of the material is, and the ideal distance can be calculated from that point. But in his experience, [Martin] has found these systems leave something to be desired. Not only do they add unnecessary weight to the head of the laser, but the smoke residue that collects on the touch probe seems to invariably mar whatever surface you're working on with its greasy taps.
In his experience, [Martin] says the best solution is actually the simplest. Just cut yourself a little height tool that's precisely as long as your laser's focal length. Before each job, stick the tool in between the laser head and the target to make sure you're at the optimal height.
On entry level lasers, adjusting the Z height is likely to involve turning some screws by hand. But you can always add a motorized Z table to speed things up a bit. Of course, you'll still need to make sure your X and Y alignment is correct. Luckily, [Martin] has some tips for that as well.
Source:: Hackaday

Slashdot reader Iwastheone shares a story from Ars Technica about what happened after Minnesota's Department of Natural Resources sent a privacy notification to a police officer in 2013:
An employee had abused his access to a government driver's license database and snooped on thousands of people in the state, mostly women. Krekelberg learned that she was one of them. When Krekelberg asked for an audit of accesses to her Department of Motor Vehicles records, as allowed by Minnesota state law, she learned that her information — which would include things like her address, weight, height, and driver's license pictures — had been viewed nearly 1,000 times since 2003, even though she was never under investigation by law enforcement… She later learned that over 500 of those lookups were conducted by dozens of other cops. Even more eerie, many officers had searched for her in the middle of the night.
Krekelberg eventually sued the city of Minneapolis, as well as two individual officers, for violating the Driver's Privacy Protection Act, which governs the disclosure of personal information collected by state Departments of Motor Vehicles. Earlier this week, she won. On Wednesday, a jury awarded Krekelberg $585,000, including $300,000 in punitive damages from the two defendants, who looked up Krekelberg's information after she allegedly rejected their romantic advances, according to court documents…
More lawmakers have started advocating for data privacy regulations at the state and federal level, but those conversations have mostly focused on reining in big tech companies, rather than information that public employees can access.
Minneapolis's city attorney responded that the police department has changed its policies — which had previously encouraged officers learning how to use the database to "go back to work and look up some of [their] friends and family members."
of this story at Slashdot.
Source:: Slashdot
It was acceptable in the '80s
Who, Me? Sunday is gone and Monday is here. To ring in the week, please join us in welcoming the latest addition to the shedload of shame that is The Register's Who, Me? column.…
Source:: TheRegister
Is this the heir apparent to the 17-inch Pro? …read more
Source:: CNet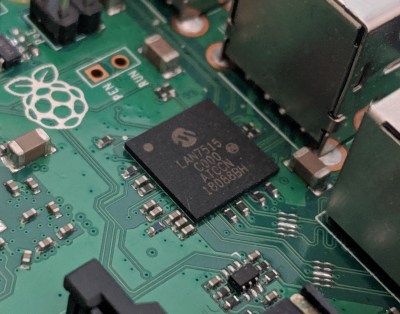 The Raspberry Pi 4 was just released. This is the newest version of the Raspberry Pi and offers a better CPU and more memory than the Raspberry Pi 3, dual HDMI outputs, better USB and Ethernet performance, and will remain in production until January, 2026.
There are three varieties of the Raspberry Pi 4 — one with 1GB of RAM, one with 2GB, and one with 4GB of RAM — available for $35, $45, and $55, respectively. There's a video for this Raspberry Pi launch, and all of the details are on the Raspberry Pi 4 website (link will be updated when available).
A Better CPU, Better Graphics, and More Memory
The CPU on the new and improved Raspberry Pi 4 is a significant upgrade. While the Raspberry Pi 3 featured a Broadcom BCM2837 SoC (4× ARM Cortex-A53 running at 1.2GHz) the new board has a Broadcom BCM2711 SoC (a quad-core Cortex-A72 running at 1.5GHz). The press literature says this provides desktop performance comparable to entry-level x86 systems.
Of note, the new Raspberry Pi 4 features not one but two HDMI ports, albeit in a micro HDMI format. This allows for dual-display support at up to 4k60p. Graphics power includes H.265 4k60 decode, H.264 1080p60 decode, 1080p30 encode, with support for OpenGL ES, 3.0 graphics. As with all Raspberry Pis, there's a component video port as well tucked inside the audio port. The 2-lane MIPI DSI display port and 2-lane MIPI CSI camera port remain from the Raspberry Pi 3.
The Changes From The Old
For anyone expecting a drop-in replacement to the Raspberry Pi 3, there is one very significant change: the power port is now USB Type-C.
Previously, and especially with the release of the Raspberry Pi 3, there were rumblings from the Raspberry Pi foundation that any old USB power supply simply wouldn't do. A standard USB power supply is guaranteed to supply 500 milliamps at 5V, or 2.5 Watts. While this was sufficient for the first Raspberry Pi, power budgets have gone up in the past half decade. Now, a Raspberry Pi 3 will draw more than 3 Watts during boot. For any future generation of the Raspberry Pi, this is untenable, and there must be a power socket that supplies more power.
USB-C does this. With a USB-C power input, the Pi is not limited to the 500mA limit of any old power adapter. It's a great design choice; if you asked why the original Raspberry Pi used a micro USB port for power, you could simply say it's because every phone used one for charging, thus micro USB power adapters were everywhere. Now, most flagship phones use USB-C chargers that supply more power, and make a great power adapter for any single board computer. Of course, power may also be supplied via the 5V rail on the 40-pin GPIO connector, or through PoE with the relevant PoE hat.
Dual HDMI
For years, the question has been how to add a second, high resolution display to a Raspberry Pi. Yes, you …read more
Source:: Hackaday
…And more, including dual 4K monitor outputs that you'll need new cables for
The Raspberry Pi Foundation has multiplied 3 by 3 and come up with 4: today a new Pi, the Raspberry Pi 4, officially launches with three times the grunt of the previous generation, the Raspberry Pi 3.…
Source:: TheRegister
Raspberry Pi Foundation ventures into higher-end developer boards with the new Raspberry Pi 4 Model B. …read more
Source:: ZDNet
Companies must get consent from parents or legal guardians to collect data from those under the age of 14 in South Korea. …read more
Source:: ZDNet
Discount offer expires tonight so hurry, hurry, hurry
Event If you want to learn how organisations like Lego, Well pharmacy and Bayer are putting AWS Lambda, Function as a Service (FaaS), and Azure Functions to work, you should join us at Serverless Computing London this coming November.…
Source:: TheRegister
:Syslog.gr: - a Site about Computers, Open Source, Security, Log Management, SysAdmins and more ...