:Syslog.gr: - a Site about Computers, Open Source, Security, SysAdmins and more ...

"The biggest day of the year for civic technologists, the National Day of Civic Hacking, is Saturday, Sept. 21, and, as such, affiliated groups across the country are preparing their events," reports Government Technology:
The National Day of Civic Hacking, simply put, is a day in which civic technologists and others interested in serving their communities come together in the service of tech projects aimed at doing just that. This is the seventh year for the event, which is organized in large part by the national nonpartisan and nonprofit civic tech group Code for America (CfA). This year, CfA has once again convened its many member brigades in the service of the National Day of Civic Hacking…
To help facilitate projects, CfA&'s brigade network has identified three potential starting points for participants. The first is mapping out the record clearance project from the user's perspective. With many jurisdictions doing things like decriminalizing marijuana, there have become new opportunities for record clearance. The idea here is to be centered on the user's experience seeking conviction relief from government agencies.
Next, the brigade network suggests developing a services usability scorecard for evaluating the accessibility of the expungement process and policies in states. Finally, they also recommend creating a user-friendly know your rights website, complete with digital resources for those who have criminal convictions on their records.
If you're in the U.S. this web page offers to find a local event near you. (I attended my local event in 2013.) GeekWire notes this year one event will even be held at Microsoft's headquarters in Redmond.
Related news and updates on social media will be using the hashtag #HackForChange
of this story at Slashdot.
Source:: Slashdot
On the other hand, everyone was busy blasting Google for a similar plan in Chrome. …read more
Source:: ZDNet
There's an old saying about standing on the shoulders of giants, but how about doing so with an open source leg? Well, your robots might do so at least, thanks to OpenLeg, a new open source project for building robot legs. Created by [Joey Byrnes], this started out as a senior project for a course at the University of Illinois. The idea is to create a robot leg that others can use to build four-legged robots that can amble around the neighborhood, much like those built by Boston Dynamics.
The project is off to a good start: the sample videos that [Joey] has produced show that the prototypes of OpenLeg can produce a variety of motions, from literal kick-boxing moves down to a more conventional walking gait. It is mostly 3D printed, with a few bits of carbon fiber adding strength. The leg is driven by a large 50 Kv motor designed for electric skateboards driven by an ODrive controller that handles most of the complexities of driving a big motor like this and handling the kinematic and other complex stuff. The idea is that you could eventually just plug the design into your own robot and set it walking with a few lines of Python, but that's still a ways off.
We've seen a lot of quadruped robot projects recently, from James Bruton's OpenDog to Alphred from RoMeLa at UCLA, but more is better for projects like this. Especially with projects that take a more modular approach so you can pick and choose for your own Sarah Connor hunting devices.
Source:: Hackaday
Nomad has become my favorite iPhone case brand with awesome leather that ages with character, solid protection from typical drops, and reasonable prices. …read more
Source:: ZDNet

An anonymous reader quotes a report from ZDNet: A software engineer pulled a personal project down after he found out that one of the companies using it had recently signed a contract with the U.S. Immigrations and Customs Enforcement (ICE). The engineer, Seth Vargo, cited the ICE's "inhumane treatment, denial of basic human rights, and detaining children in cages," as the reason for taking down his library. The project was called Chef Sugar, a Ruby library for simplifying work with Chef, a platform for configuration management. Varga developed and open-sourced the library while he worked at Chef, and the library was later integrated into Chef's source code.
Earlier this week, a Twitter user discovered that Chef was selling $95,000-worth of licenses through a government contractor to the ICE. The news didn't go well with Vargo, who, yesterday, September 19, took down the Chef Sugar library from both GitHub and RubyGems, the main Ruby package repository, in a sign of protest. "I have a moral and ethical obligation to prevent my source from being used for evil," Vargo wrote on the now-empty Chef Sugar GitHub repository. Vargo's actions didn't go unnoticed, and in a blog post published later in the day, Chef Software CEO Barry Crist said the incident impacted "production systems for a number of our customers." The Chef team fixed the issue by scouring some of the older Chef Sugar source code and re-uploading it on their own GitHub account. Following public criticism of the contract, Chef Software CEO Barry Crist responded by saying the company had been a long-time ICE collaborator for years, since the previous administration, long before ICE became the hated agency it is today.
"While I understand that many of you and many of our community members would prefer we had no business relationship with DHS-ICE, I have made a principled decision, with the support of the Chef executive team, to work with the institutions of our government, regardless of whether or not we personally agree with their various policies," Crist said.
"I want to be clear that this decision is not about contract value – it is about maintaining a consistent and fair business approach in these volatile times. I do not believe that it is appropriate, practical, or within our mission to examine specific government projects with the purpose of selecting which U.S. agencies we should or should not do business," Crist added.
of this story at Slashdot.
Source:: Slashdot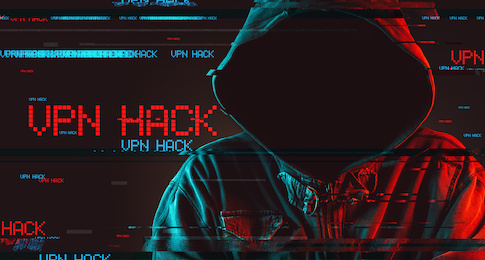 VPNs are critical pieces of the security infrastructure, but they can be vulnerable, hackable, and weaponized against you. Here are seven things to be aware of before you ignore your VPN. …read more
Source:: DarkReading
Free burritos keep the action going but, jeez, open a window would ya?
Hardcore gamers no longer have to tread the knife-edge of actual life or death in the physical world while pwning n00bs in their favourite battle royale.…
Source:: TheRegister
We get behind the wheel of CXC's latest racing sim before it heads off for duty on a Norwegian cruise ship. …read more
Source:: CNet
It feels as if you're part of the conversation on race and inequality in America. …read more
Source:: CNet
The iOS Mail app has been a bit of a mess throughout the iOS 13 beta process, and it seems that some of these bugs have made it through to the final release. …read more
Source:: ZDNet
:Syslog.gr: - a Site about Computers, Open Source, Security, Log Management, SysAdmins and more ...