:Syslog.gr: - a Site about Computers, Open Source, Security, SysAdmins and more ...
The Galaxy Note is one of the best phones you can buy right now. Is it time to switch allegiance? …read more
Source:: CNet

Twitter user Kevin Bradley discovered a Lightning port hidden in the Apple TV 4K's ethernet port. There's a number of theories for why the port exists, but one of the more logical explanations is that it's simply there for Apple to use for debugging. 9to5Mac reports: While earlier Apple TV models had Micro USB and USB-C, the Apple TV 4K dropped all outwardly-facing ports other than Ethernet and HDMI. Under the hood, however, there's a hidden Lightning port, as Bradley discovered. The Lightning port is hidden in the ethernet connector on the Apple TV 4K. Bradley teased on Twitter: "None of us looked THAT closely to the hardware of the AppleTV 4K and the magic locked in the ethernet port until fairly recently."
As for getting the Lightning port itself to work, Steven Barker said in a tweet that this is proving to be "difficult." The Lightning port is stuck at the very back of the ethernet port. Ultimately, it's not really clear what the Lightning port discovery could mean. One thing it could lead towards is the expansion of jailbreak capabilities for the Apple TV 4K, though Bradley cautions: "Just because we know it's lightning doesn't mean anything past that. Just because we find a way in doesn't mean anything will DEFINITELY be released due to what we discover. The barrier for entry might be way too high."
of this story at Slashdot.
Source:: Slashdot
We take the Pixel 4's camera out for a spin and test Portrait Mode, selfies, close-ups and more on Google's newest flagship phone. …read more
Source:: CNet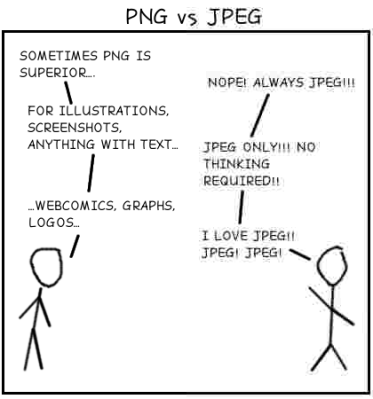 In a world with finite storage and an infinite need for more storage space, data compression becomes a very necessary problem. Several algorithms for data compression may be more familiar – Huffman coding, LZW compression – and some a bit more arcane.
[Labunsky] decided to put to use his knowledge of steganography to create a wholly unique form of file compression, perhaps one that may gain greater notoriety among other information theorists.
Steganography refers to the method of concealing messages or files within another file, coming from the Greek words steganos for "covered or concealed" and graphe for "writing". The practice has been around for ages, from writing in invisible ink to storing messages in moon cakes. The methods used range from hiding messages in images to evade censorship to hiding viruses in files to cause mayhem.
The developer explains that since every file is just a bit sequence, observing files leads to the realization that a majority of bits will be equal on the same places. Rather than storing all of the bits of a file, making modifications to the hard drive at certain locations can save storage space. What is important to avoid, however, is lossy file compression that can wreak havoc on quality during the compression stage.
The compression technique they ended up implementing is based on the F5 algorithm that embeds binary data into JPEG files to reduce total space in the memory. The compression uses libjpeg for JPEG decoding and encoding, pcre for POSIX regular expressions support, and tinydir for platform-independent filesystem traversal. One of the major modifications was to save computation resources by disabling a password-based permutative straddling that uniformly spreads data among multiple files.
One caveat – changing even one bit of the compressed file could lead to total corruption of all of the data stored, so use with caution!
Source:: Hackaday

Five years after CBS publicized the fact that the Air Force still used eight-inch floppy disks to store data critical to operating the Air Force's intercontinental ballistic missile command, the aerial and space warfare service branch decided it was time to officially retire them. Ars Technica reports: The system, once called the Strategic Air Command Digital Network (SACDIN), relied on IBM Series/1 computers installed by the Air Force at Minuteman II missile sites in the 1960s and 1970s. Despite the contention by the Air Force at the time of the 60 Minutes report that the archaic hardware offered a cybersecurity advantage, the service has completed an upgrade to what is now known as the Strategic Automated Command and Control System (SACCS), as Defense News reports. SAACS is an upgrade that swaps the floppy disk system for what Lt. Col. Jason Rossi, commander of the Air Force's 595th Strategic Communications Squadron, described as a "highly secure solid state digital storage solution." The floppy drives were fully retired in June.
But the IBM Series/1 computers remain, in part because of their reliability and security. And it's not clear whether other upgrades to "modernize" the system have been completed. Air Force officials have acknowledged network upgrades that have enhanced the speed and capacity of SACCS' communications systems, and a Government Accountability Office report in 2016 noted that the Air Force planned to "update its data storage solutions, port expansion processors, portable terminals, and desktop terminals by the end of fiscal year 2017." But it's not clear how much of that has been completed.
of this story at Slashdot.
Source:: Slashdot
New AirPods may be coming just in time for the holidays. …read more
Source:: CNet
It's easy to think that all you need to carry with you these days is a smartphone and you're ready for anything. But some extended periods away from my desk have discovered four things that are 'must-haves' for the traveller. …read more
Source:: ZDNet
We compare Google's new Pixel phones with the ones from 2018 to see what's changed, spec by spec. …read more
Source:: CNet
Apple's latest iPhone 11 has new features and costs $100 more than last year's iPhone XR. But it might not be worth buying. …read more
Source:: CNet
Camera traps are a very common tool in wildlife conservation and research, but placing and pointing them correctly can be a bit of a guessing game. Something very interesting could happen just out of frame and you'd be none the wiser. The [Andrew Quitmeyer] and [Danielle Hoogendijk] at DINALABS (Digital Naturalism Laboratories) in Panama are experimenting with hacked consumer 360° cameras to help solve problem.
The project is called Panatrap and looks very promising. They've done very detailed testing with a number of different 360° cameras, and have built functional prototypes with the Xiaomi Misphere and Ricoh Theta V. The Xiaomi had some handy contacts on the bottom of the camera for its selfie stick interface (simply a resistor and button), which allowed full control of the camera. An Arduino compatible board waits for the motion detected signal from a PIR sensor which then sends the required command to the camera to wake-up and take footage. The Ricoh was slightly more challenging, but they discovered that the camera will wake up if an emulated keyboard command is received over it's USB port from a Teensy. Triggering is then done by a servo pushing against the camera's button. Everything is housed in a laser cut acrylic case to help it survive the wet jungle. If anyone knows how to hack the Samsung Gear camera to work, the team is keen to hear from you!

All the work is open sourced, with build details and hardware designs available on the project page and software up on Github. Check out some cool 360° test footage after the break with some local wildlife. We are looking forward to more footage!
It's possible to make your own rudimentary 360° camera using a raspberry pi. Also check out our recent article on Dian Fossey, a hero of gorilla conservation.
Source:: Hackaday
:Syslog.gr: - a Site about Computers, Open Source, Security, Log Management, SysAdmins and more ...